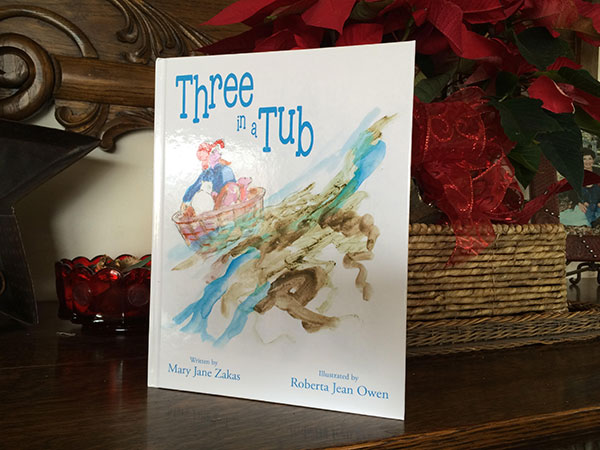 Local author, Mary Jane Zakas, has just published the first in a new series of children's books. Designed to entertain and educate, Three in a Tub recounts an adventure shared by Roberta, her cat (Kitty Kay) and dog (Gracie Jane) as they set out to pick apples.
Appendices at the back are written for children and adults to learn and share interesting facts about different elements in the story. The interesting facts appendix takes a child's knowledge base further than if they just read a story and the second appendix STRETCH2SMART helps teach higher level thinking skills.
Apples, cats, dogs, cows, flash floods and lighting are detailed as they relate to their context in the story.
To find out more search "Stretch2Smart" on Facebook. "Three in a Tub" is available on Amazon.com and at Barnes & Noble.
Queensland Vineyard Bed & Breakfast congratulates Mary Jane on the launch of her thoughtful and comprehensive books.