Hiking-Exploring
Fish Lake Valley Hot Springs – Discovered in 1970 by an oil-exploration well, the hot water at Fish Lake Valley has been an excellent place to bathe ever since. The large-volume hot water well is piped into a large concrete pool. The pool is about 7 feet by 6 feet and about 3 feet deep. Water temperature is approximately 105 degrees F in the tub, overflowing into several lukewarm ponds.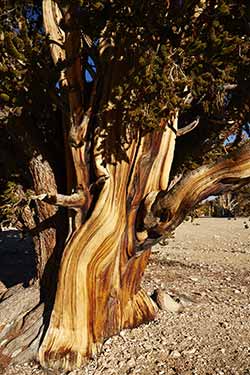 Hot Springs Review on Trails.com
Boundary Peak in the White Mountains – the driest mountains in the United States at an elevation of 13,146′   Boundary Peak
White Mountain peak is the third highest mountain peak in California at an elevation of 14,246′   White Mountain Peak
Horsethief Canyon  – one can find panoramic views of the plains and mountains a pathway between Eureka Valley and Fish Lake Valley.   Horsethief Canyon
Gold Point Ghost Town  – Founded in 1868 and now reconstructed as it once was is a most enchanted place to visit.   Gold Point Ghost Town
Goldfield, Nevada. Goldfield Nevada is located in Esmeralda County.Visitors will get a sense of what it was like to live in gold rush boomtown in early 20th century. Gold Field Chamber of Commerce, Nevada

Fishing
Trail Canyon Reservoir  – fifteen miles from Dyer is a reservoir stocked with around 3000 Rainbow Trout – a couple of times a year there is no fee for use.
Esmeralda Tours
Scenic 4-Wheel Drives include options you  select:
Trout Fishing
Photo Trips
Hot Springs
Wild Horse Viewing
Shoot Civil War*, World War 1 and World War 2- era rifles and pistols
Visit historic sites (Bodie, Goldfield, Tonopah)
Rock Hounding
Hiking on your own
Bristlecone – Oldest living trees (Patriarch Grove)
Boundary Peak Base Camp (Highest Point in Nevada)
Your tour guide is Bill Kirby, former Esmeralda County Commissioner, E.M.T. Volunteer, US Marine Sergeant and a distance hiker.
Day trips start at $50 per hour/per person with a two person minimum.
Fuel and refreshments provided.
*Civil War pistol shooting free.
Contact information:
Bill Kirby, email kirbycommissioner@wildblue.net
Tel: (775)572-3324, Cell: (323)727-6959